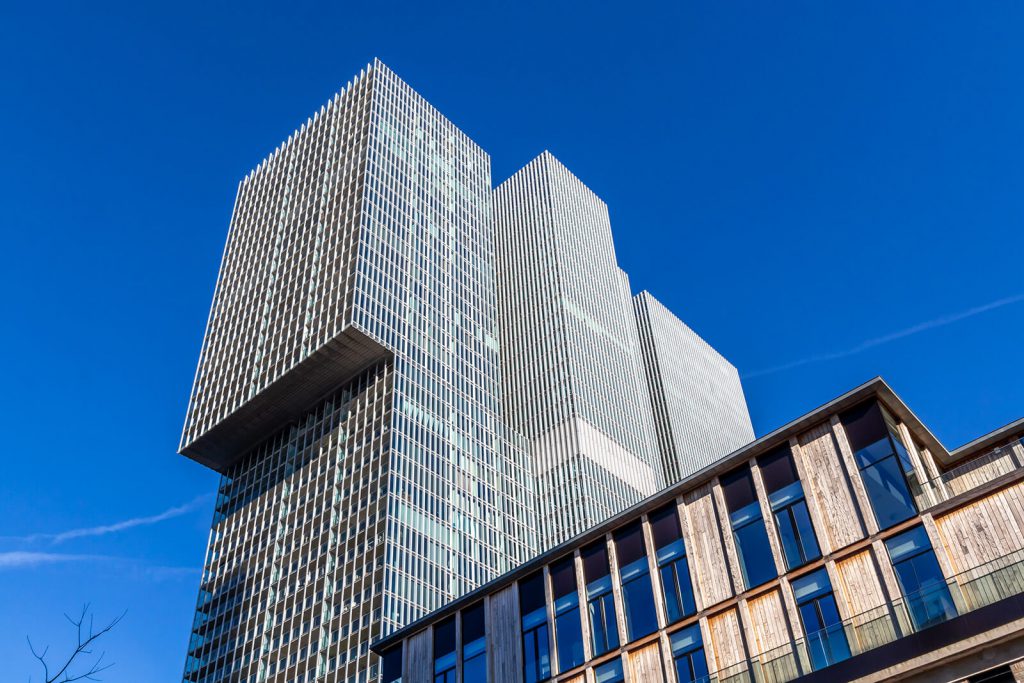 Dawn: A trilogy of sound at De Rotterdam
A musical three-part line-up with rhythmic precision and a panoramic view
On Friday, June 28, the 31st floor of one of the most iconic buildings in the Netherlands, "De Rotterdam" by architect Rem Koolhaas, transforms into a place where relaxation and experiment meet. "Dawn" presents a unique opportunity to get close to yourself and meet new artistic expressions with a view of the Rotterdam skyline, from late in the evening until late at night and early in the morning. North Sea Round Town curated a musical threefold line up of international artists in contemporary music, who improvise by experimenting with elements of sound on the different phases of light during the day and night cycle. An exceptional search in which music, light and the view from "De Rotterdam" move you to a meditative state of being.
Take a step back
A moment to take a step back from a busy life full of data, screens and obligations to get into the here and now, with rhythmic precision and a panoramic view.
Line Up
White moon: Bert Cools (guitar, acoustic and electronic instruments.
Blue hour: L'ens Emble-Ensemble with Eve Risser (piano, prepared piano & alto flute), Marie Kvien-Brunvoll (vocals & electronic instruments), George Dumitriu (violin & viola), Kim Myhr (guitar & effects) and Toma Gouband ( percussion).
Golden light: Alex Simu (composer & clarinet), George Dumitriu (violin & guitar) and Matthias Konrad (trombone).
Location: "De Rotterdam", Wilhelminakade 139, 3072 AP Rotterdam, 31st floor.
Date and time: Friday 28 June 2019 00.00 to 08.00.
Facilities: Drinks, snacks and breakfast are available during this event. For an overview of the packages and tickets, go to www.lantarenvenster.nl