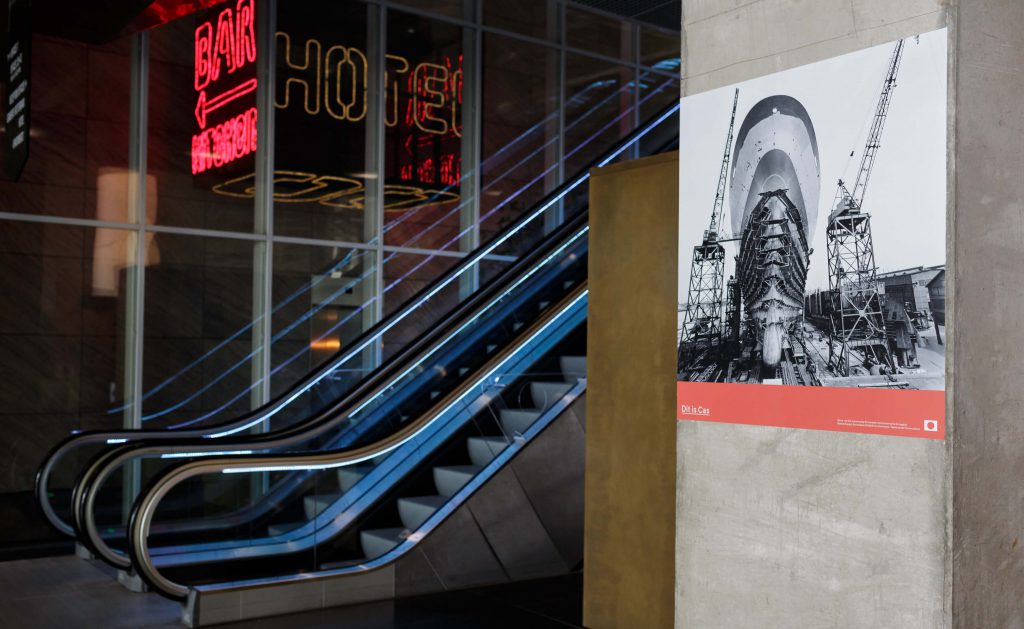 Photo Exposition in De Rotterdam
The Rotterdam is not just for the people who live and work there. The Rotterdam belongs to everyone from both inside and outside the city. In order to familiarize these people with the building, De Rotterdam has entered into a cultural partnership with the Fotomuseum. An exhibition of the Fotomuseum is currently held in the lobby of De Rotterdam, with beautiful photographs taken by photographer Cas Oorthuys. This exhibition can still be seen until mid-January 2019, and everyone is welcome to come and visit the exibition.
Pictures are taken by photographer Fred Ernst.